As summertime arrives in Key West, we look forward to the calm seas and warm nights that this time of year brings to the island. We are also looking at what trends are developing in our local market. It's no secret that Key West has become one of the most desirable places to own property in the U.S. However, this demand has accelerated over the past year, with more and more people ready to enjoy laid-back island living and the charm of the Southernmost City.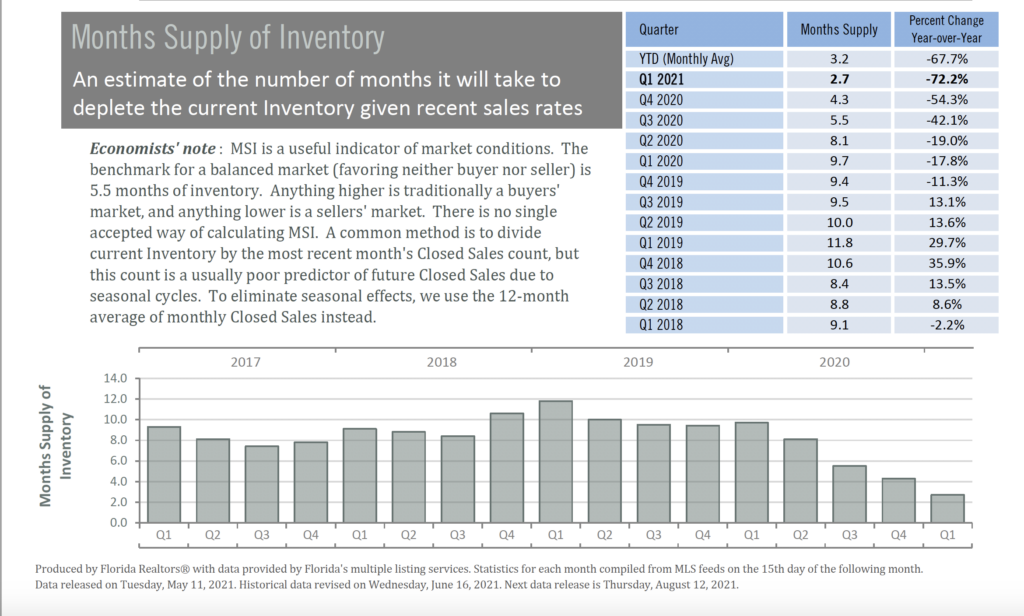 Looking over the market report for Monroe County, it is easy to see one thing. The inventory of homes for sale is at an all-time low. Yet, as demand increases and supply wains, simple economics create rising prices that show no sign of slowing down. So, if you have been waiting for the right time to list, the time is now!
See the full report for Monroe County here.
Are you thinking about listing your home? Contact us today!
Elise & Mike Irwin
M: (305) 509-2149
E: theirwins@keywest-realestate.com
REALTORS® – Preferred Properties Key West